Industry Leader
AIM, uses a proprietary manufacturing process, to produce a polypropylene insulation whose core brands include AutoZorb™ and PolyZorb™. These two products helped change industries. Their characteristic low cost/high performance allowed customers to utilize these melt-blown polypropylene fibers in places that were not previously achievable. AIM brands pioneered the way for OEM manufacturers to use a safe, clean and worker friendly insulation in their processes.
AIM polypropylene products provide a cost effective, high performing and safe alternative to traditional insulation.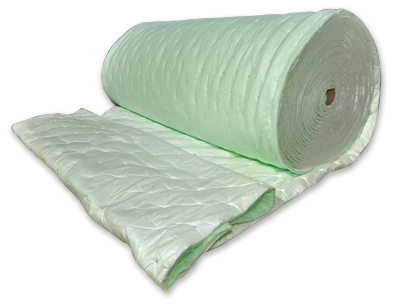 PolyZorb's™ introduction to the appliance industry was hailed as one of the most significant manufacturing changes in 10-20 years, offering easy handling, recyclability and clean manufacturing!
AutoZorb™, boasted another milestone by the use of affordable polypropylene products in the automotive industry. By using AIM's insulation products auto manufacturers were able to rid themselves of odor and weight problems and increase the sound quality of the automotive interior cabin. AutoZorb's™ lighter weight compared to traditional insulators was extremely effective in helping increase fuel efficiency.
AIM products have changed industries and today, AIM continues that trend of developing innovative products that meet our customers needs.
AIM Fiber Products™ ... the Right Choice for Sustainable, Affordable, Insulation Solutions.